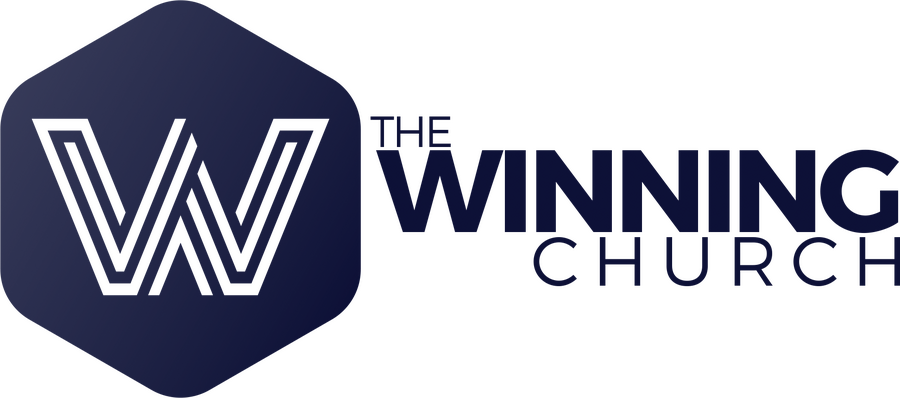 One People One Power One Vision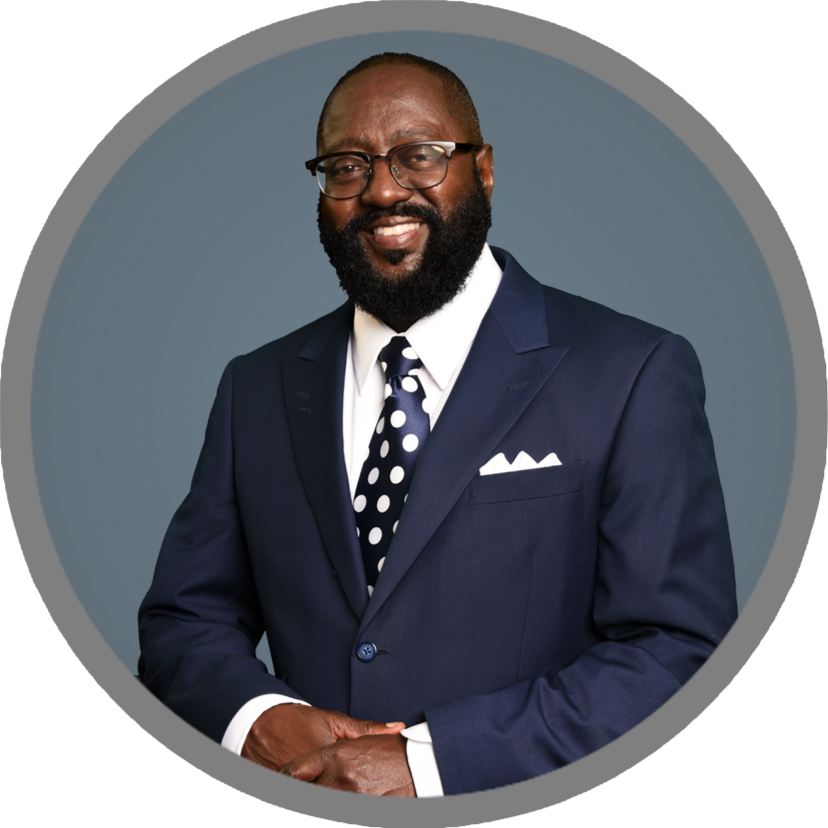 BISHOP HARVEY B. BEE
Senior Pastor Of The Winning Church
Dr. Harvey B. Bee is the Bishop and founder of "The Winning Church" Home of Uplifting Ministries in Warner Robins, Georgia. Dr. Bee has an exhilarating style of ministry that has blessed audiences all over this country.Dr. Bee is committed to making a difference in the Warner Robins Community. He is the Founder and President of Georgia Bible College (GBC), and co-founder of The Winning Academy.Dr. Bee is dedicated to serving. A retired veteran, he spent more than 20 years in the United States Air Force. As a servant leader, he has continued to serve as Pastor for over 30 years.Dr. Bee earned a Doctor of Philosophy Degree in Pastoral Care and Ministry from Minnesota Graduate School of Theology.Dr. Bee is an author of the latest book entitled, "Life Changing Promises!" Life Changing Promises reveals the hidden treasures of a committed life to God. If you have been searching for a long time, he challenges you to discover concealed riches which have been unknown to many.Dr. Bee is united in covenant to his wife (Dr. Veronica G. Bee) of 40 years. They have three wonderful children, Carlos, Jarius, and Mira (Doni). Five grandchildren, Reese, Carlos Jr., Karis, Elliott Jr., and Eli. He truly believes that marriage should be: permanent, pleasurable, and a picture of Christ.Dr. Bee has endured the challenges of ministry for 39 years. As a result of his obedience to Christ, he is a living example of what God can do with a willing vessel, totally committed to Him.Dr. Bee is named as one of the greatest pastors in Houston and Peach counties by the Georgia Informer.Dr. Bee is a life member of the NAACP.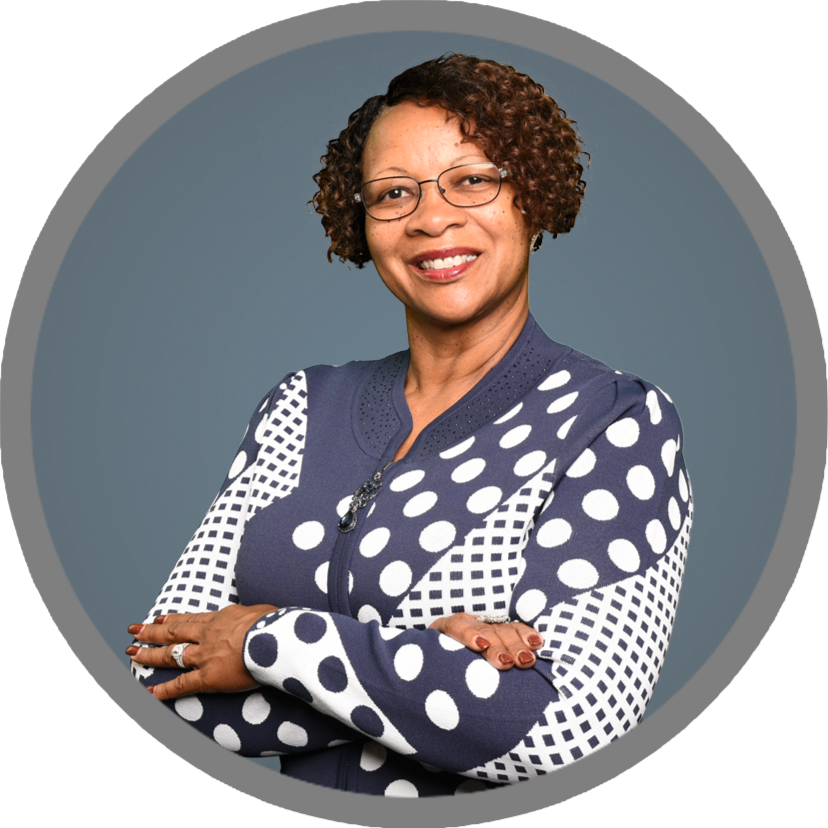 DR. VERONICA G. BEE
1st Lady of THE WINNING CHURCH
Dr. Veronica G. Bee along with her husband Dr. Harvey B. Bee are the Founders of The Winning Church (TWC) was formally known as "Christian Fellowship Church" (CFC). The Bee's have been in ministry together since 1984.Dr. Bee is committed to the call to make a difference in her community.As a pioneer, she started the first School for Home Schoolers in Middle Georgia. Her notable example of excellence led her to be founder of Christian Fellowship Academy in 1999; now known as "The Winning Academy". As a business woman, she is the co-owner of Alexis II Beauty Salon in Warner Robins/Centerville.Dr. Bee earned a Doctor of Philosophy Degree in Christian Education from Minnesota Graduate School of Theology, June 2002.Dr. Bee is dedicated to what the Bible says about faith, family and finances. She has developed a passionate love to help people develop a love for God, a love for themselves and a love for their families.Dr. Bee is a profound teacher of the Word of God. Whenever you listen to her speak, you will always be inspired to know God intimately and live according to His standards for yourself.Dr. Bee is an author of the latest book entitled, "Why Women Act Foolish". Her book reveals how to turn around your relationship. She gives many reasons why women feel and do what they do. Allow her masterpiece to enlighten you on truths that have been hidden away.Dr. Bee is united in covenant with the love of her life (Dr. Harvey B. Bee) of 40 years. They have three wonderful children, Carlos, Jarius, and Mira (Doni) and five grandchildren. She truly believes strongly in her marriage and her family; for this is her first ministry.Dr. Bee is the epitome of a woman with Godly character, integrity and virtue!
DOCTRINAL STATEMENT
The concept of the establishment of The Winning Church is rooted inProverbs 11:30, "The fruit of the righteous is a tree of life; and he that winneth souls is wise." Easy To Read Version: What good people produce is like a life-giving tree. Those who are wise give new life to others. We believe everyone has the potential to become a new creature in Christ. Therefore, we take the opportunity to attempt to win as many as the Lord allows. The key word is "Winning." Winning derives from the Greek word Epitychis, attractive, taking, inviting, catching, successful, felicitous. We believe that God desires His saints to win (niki) in every aspect of life. Jesus won even on Calvary and defeated death!The Winning Church believes in the gifts of the Spirit. We believe gifts are not talents, not offices, not ministries, and not fruit. A gift in short is a Spirit given ability for Christian service. Thus we believe there are two categories of gifts: ministering gifts and supernatural gifts of the Spirit.Ephesians 4:11-12 And he gave some, apostles; and some, prophets; and some, evangelists; and some pastors and some teachers;For the perfecting of the saints, for the work of the ministry, for the edifying of the body of Christ.Romans 12:6-8 Having then gifts differing according to the grace that is given to us, whether prophecy, [let us prophesy] according to the proportion of faith; or ministry, [let us wait] on [our] ministering: or he that teacheth, [let him do it] with simplicity; he that ruleth, with diligence; he that sheweth mercy, with cheerfulness.1 Peter 4:9 Use hospitality one to another without grudging.1 Corinthians 12:4-11 Now there are diversities of gifts, but the same Spirit. And there are differences of administrations, but the same Lord. And there are diversities of operations, but it is the same God which worketh all in all. But the manifestation of the Spirit is given to every man to profit withal. For to one is given by the Spirit the word of wisdom; to another the word of knowledge by the same Spirit; To another faith by the same Spirit; to another the gifts of healing by the same Spirit; To another the working of miracles; to another prophecy; to another discerning of spirits; to another [divers] kinds of tongues; to another the interpretation of tongues; But all these worketh that one and the selfsame Spirit, dividing to every man severally as he will.
1 Corinthians 12:28 And God hath set some in the church first apostles, secondarily prophets, thirdly teachers, after that miracles, then gifts of healings, helps, governments, diversities of tongues.
MINISTERING GIFTS
Apostles—those spiritually gifted to establish ministries.

Prophets—those spiritually gifted to speak forth God's commandments, laws and judgments.

Evangelists—those spiritually gifted to share the good news of Christ with simplicity.

Pastors—those spiritually gifted to oversee, care for, feed and guide the flocks of God.

Teachers—those spiritually gifted to explain and instruct others in the ways of God.

Giving—a spirit of freely giving; with delight, with love and simplicity.

Government (ruleth) - gift of leadership

Helps—the Spirit given ability to serve the church in any supporting role.

Hospitality—the ability to provide an open house and warm welcome for those in need of food and lodging.

Mercy—the Spirit guided ability to manifest practical, compassionate, cheerful love toward suffering members of the body of Christ.

Exhortation—the ability to come alongside to help to strengthen the weak, reassure the wavering.
SUPERNATURAL GIFTS
Word of Wisdom—the ability to apply the knowledge to vexing situations, to weigh their true nature to exercise spiritual insight into the rightness or wrongness of a complex state of affairs.

Word of Knowledge—the gift which enables the believer to search, systematize, and summarize the teachings of the Word of God.

Faith—a Spirit given ability to see something that God wants done and to sustain unwavering confidence that God will do it regardless of seemingly insurmountable obstacles.

Healing—the ability to intervene in a supernatural way as an instrument for curing illness and the restoration of health.

Working of Miracles—an event of supernatural power, palpable to the senses accompanying the servant of the Lord to authenticate divine commission.

Prophecy—speaking the mind of God by the inspiration of the Holy Spirit; literally a flowing forth from God. (Note: prophecy also can mean preaching or proclaiming the truth under the anointing of God).

Discerning of Spirits—a special ability to distinguish between the Spirit of truth and the spirit of error.

Tongues—a Spirit given ability of speaking as to edify oneself or the Church body.

Interpretation of Tongues—the ability to translate by someone who does not know the language. In the case of ecstatic utterances, the gift would be to interpret the non linguistic sounds.
Statement of Faith
We believe the bible to be the inspired, infallible and authoritative Word of God.We believe that there i s one true God eternally existent in three distinct persons: God the Father, God the Son, and God the Holy Ghost.We believe in the deity of our Lord Jesus Christ, in His virgin birth, in His miracles, in His vicarious and atoning death, in His bodily resurrection, in His ascension to the right hand of the Father, and in His personal future return to this earth in power and glory to rule over the nations.We believe that the only means of being cleansed from sin is through repentance and faith in the precious blood of Christ.We believe that regeneration by the Holy Spirit i s absolutely essential for personal salvation.We believe that the redemptive work of Christ on the cross, provides healing of the human body in answer to believing prayer.We believe in living by faith i.e.,"...the just shall live by faith ..." - "without faith it is impossible to please God."We believe in the indwelling (1 Corinthians 6:19, 20), empowering (Acts 1:8), filling (Ephesians 5:18), and baptism (Acts 2:4) of the Holy Spirit as evidence by a changed lifestyle (2 Corinthians 5:17), a renewed mind (Romans 12:2) and spiritual growth (2
Peter 3:18).We believe God established the institution of marriage as only between one man and one woman who being called husband and wife.
---
Office: 478-975-0808 Web: winning.church
621 Walnut Street, Warner Robins, GA 31093
---
Several years ago, two such people Dr's Harvey and Veronica Bee answered the call to ignite faith throughout the community, Warner Robins, Ga. As a young married couple they faced obstacles that Satan tried to set, but their faith would not let them give up. They chose to commit their lives to the will of God and today they are a model for many of what God can do when you're committed to His will.Even when Bishop Harvey Bee was told that a non-denominational ministry would not work in the Middle Georgia area, the Bees were not moved. They knew what really mattered had not changed, and God's promise to build a ministry that would touch the lives of the lost and hurting would become a reality. While learning under the leadership of their spiritual father (the late) Dr. Willie L. Reid, Bishop and Dr. Bee took the word that had been birthed inside of them and got to work.It was one of their biggest, most trying faith endeavors, from humble beginnings with just 6 members. Christian Fellowship Church was founded on October 16, 1992 in The Bee's living room on military base housing. In December 1992 Bishop Bee learned of an available church on 322 Curtis St. that was for sale. The building was purchased and the first service was held on December 31, 1992. God blessed and CFC grew at a rapid rate.In November 1994, the church purchased over 8 acres of land located at Ignico and Walnut Street, (for $70,000.00). They had a vision for building a church with a seating capacity for 1200 people. By the time it was paid off in November 1995, its 225 people capacity was already exceeded. The land at Ignico was paid off in less than one year.In February 1999, the Save-A-Community (SAC) President and Pastor of CFC, Pastor Harvey Bee announced that there was a need for a Christian Tutoring Program in the Warner Robins community.The First Lady of Christian Fellowship Church, Dr. Veronica Bee, having faithfully executed her responsibilities as a Home School Educator for three years, was empowered to research this idea of a Homeschoolers' Group. She diligently pursued this effort with all her strength and maintained a positive attitude that she could "do all things through Christ who strengthens her." From this motto, Christian Fellowship Academy was birthed and now has evolved to one of the most successful private schools in Middle Georgia.In August 1999, Christian Fellowship Academy (CFA) was established and is accredited by Georgia Accrediting Commission (GAC).In June 2000, CFC received a charter from Minnesota Graduate School of Theology to start Georgia Bible College (GBC) and the first classes started September 16, 2000, offering degree programs in Religious Studies and Counseling. Two additional campuses are now located in Macon and Milledgeville, Georgia, accredited with Accreditation Commission International for Schools, Colleges, and Theological Seminaries (ACISCTS).On February 3, 2002, the CFC family celebrated its first service in their new church of 15,000 square feet, located at 621 Walnut Street, Warner Robins, Georgia – 100% financed by God's people.On September 1, 2009, Liberty Holiness Church (LHC) entered into a covenant relationship with CFC and the name was changed to Liberty Christian Fellowship Church (LCFC), 706 North Ashley Street, Valdosta Georgia, under the leadership of the late Bishop James H. Brown, Jr.On August 23, 2011, CFC renovated its security system, fire system, fellowship hall, kitchen, and phone system.On December 19, 2011, CFC completed its renovation of $531,000.00 dollars including the stage, hallways, foyer, sound, media, lighting, and musical upgrades.On February 19, 2012, Bishop & First Lady Bee along with the CFC family installed Pastor Rayfield and April Boyd Jr. as leaders of the CFC South Campus located in Perry, Georgia.On December 1, 2014, CFA purchased two new buses for much needed transportation for our school and church. (Paid Off)On December 23, 2014, CFC purchased 20 acres of land on Houston Lake and Leverett Road, Warner Robins, Georgia.On February 9, 2016, CFC sold 7 acres of its 20 acres to CarMax and paid off a million dollar property! Can you say debt free? CFC still owns 13.1 acres of land in the same location. However, CFC bought 7 more acres at the original price it bought the initial 20 acres. Isn't God good!On June 10, 2016, CFA along with CFC began its building and renovations on 13,500 square feet of building for its new school. The project was completed on July 31, 2017.On June 1, 2017, Proverbs Christian Center Church (PCCC), 3996 NW 9th Avenue, Oakland Park, Florida, 33309, entered into a covenant relationship with CFC, under the leadership of Pastors Leartis and Lisa Kelly.On February 2, 2017, CFC purchased the building for the new sanctuary in Perry, GA.On July 14, 2017, CFC purchased 5 acres of land to build a new sanctuary in Perry, GA, on Gray Road for our South Campus. Now known as The Winning Church South (TWCS).On September 14, 2017, CFA paid off its two largest classrooms.On June 18, 2018, CFA was changed to The Winning Academy (TWA).On September 21, 2018, we began the building project of The Winning Church South.On December 23, 2019, TWA paid off its buses.On June 30, 2019, we marched in The Winning Church South. What an awesome day!On January 1, 2020, after receiving revelation from the Lord, CFC was officially changed to The Winning Church (TWC)On January 24, 2020, TWC purchased two new vans for the school and church.On March 15, 2021, TWA paid off its school building.On April 18, 2022, TWC began renovation of its Redemption Center for the youth.This is just the beginning of what God has in store for The Winning Church. We are planning to build on South Houston Lake and Leverett Road to maximize our growth opportunities and continue our project of building a New Edifice, Family Life Center, A Gathering Place, and New School (The Winning Academy) to service the kingdom! Despite numerous trying times and unforeseen circumstances God has continued to smile upon this young church and has continued to shower us with His anointing and grace. And for this God, we give you the honor, the glory and the praise!
Locations
Main Campus:
621 Walnut Street Warner Robins, Georgia 31093
478.975.0808
Service Time:
Sundays 10am
Wednesdays 7pm
South Campus:
517 Gray Road Perry, Georgia 31069
Service Time:
Sundays 10am
Tuesdays 7pm
Giving
2 Corinthians 9:7: "Each one must give as he has decided in his heart, not reluctantly or under compulsion, for God loves a cheerful giver." Giving to your local church not only supports the work of the church, but it also demonstrates your faith and obedience to God. It is important to give with a cheerful heart and to trust that God will provide for your needs
Contact US
General Information
Main Campus:
621 Walnut Street Warner Robins, Georgia 31093
Service Time:
Sundays 10am
Wednesdays 7pm
South Campus:
517 Gray Road Perry, Georgia 31069
Service Time:
Sundays 10am
Tuesdays 7pm